Mette Lindgren Helde
INTERCULTURAL ENCOUNTERS, FACILITATION AND DIALOGUE FOR SUSTAINABLE CHANGE
Educating and counselling people globally
Hi, I am Mette, nice to meet you
I am a global consultant supporting organisations and individuals aiming at social change by enabling them to adopt participatory, sustainable and dialogic working practices. 
My purpose is to enable diversity by helping people and organisations to cross bridges of differences using process facilitation. 
My preferred work approach is based on collaboration and co-creation, within structured yet organic frameworks.
Our World
Why Diversity
& Dialogue Matter
Our world is complex, our languages and cultures many and our viewpoints diverse. When a process or teamwork starts to feel too challenging, differences are blamed and we get stuck, often unable to see that between my way and your way there might be a third way – that of the dialogue. 
A well designed participatory process based on a dialogic approach can be a way to turn diversity into an asset for the group and the organisation as a whole and work as part of the solution.
Mission
Why I care
My mission is to serve my clients with the adequate knowledge, insights and tools to be able to understand and resolve their most important struggles.
My role is to be both an expert and an enabler who attends to the how by providing soft guidance and helping to build a foundation for trust and collaboration.
Simply put, I trust the world will be a better place if we learn to really listen to and communicate with each other in constructive ways.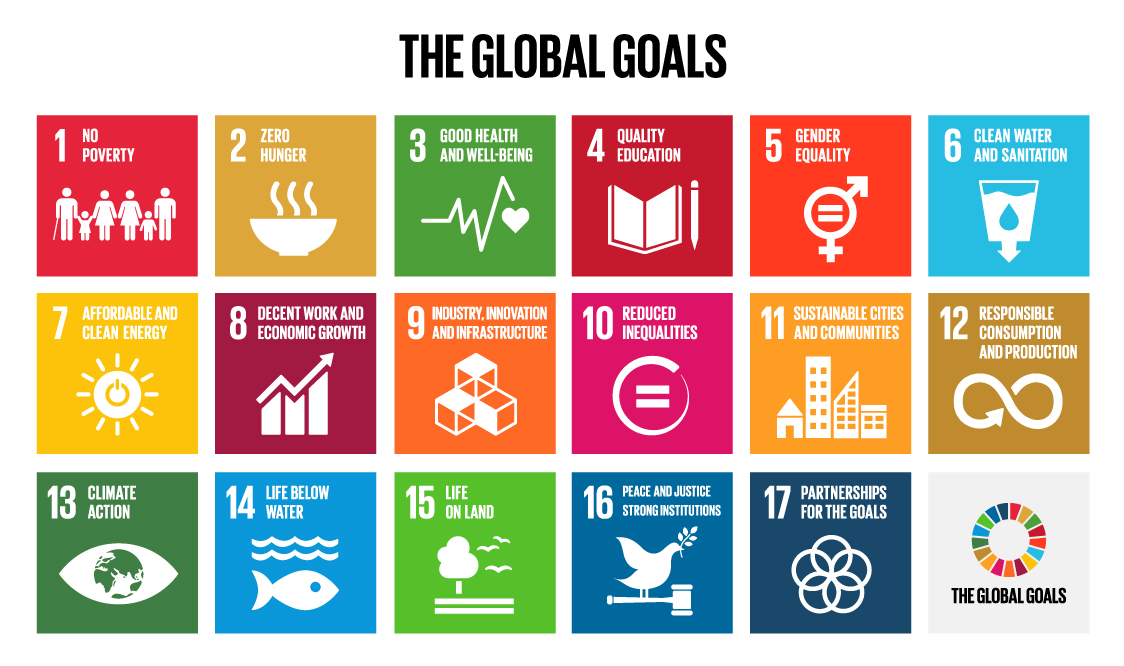 As a change-maker with 25+ years of experience, I aspire to affect global decision-making in the area of social change by enabling participatory leadership practices in contexts where positive transformation and the UN Sustainable Development Goals is part of the agenda.
 Approach
How I work
I use dialogue and facilitation as my main working methods, often in a global and intercultural context where conflict management may also be needed.
Metaphorically speaking, I am the one helping you to see where in the garden of your work you need to put some more caring attention.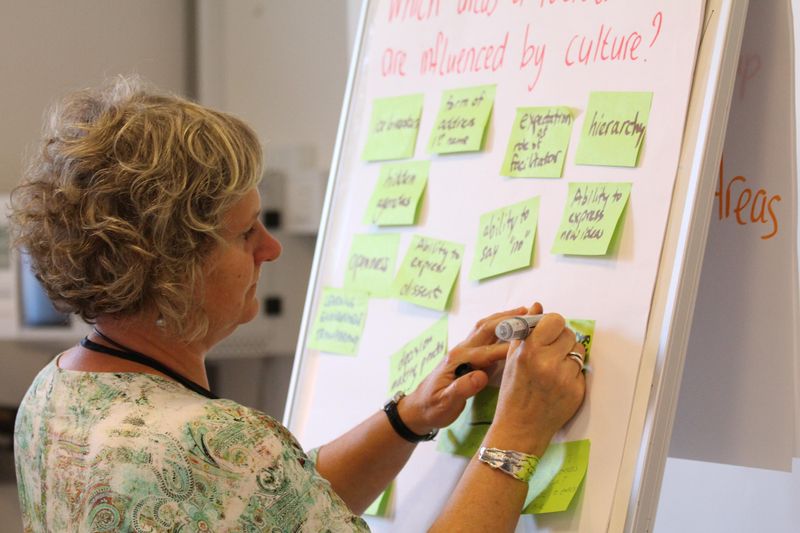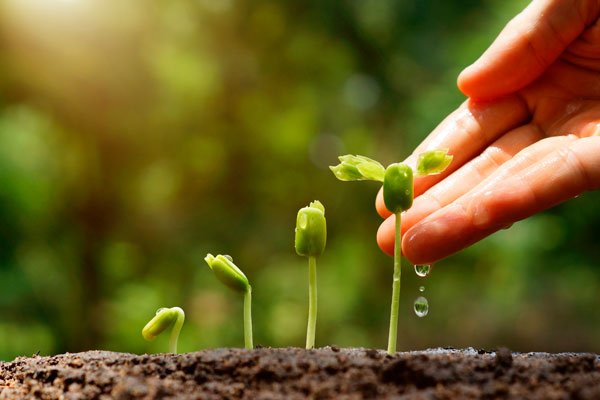 What do you need to fertilize or water to make every plant grow and blossom?
Which seeds do you need to sow now to be able to harvest later?
How can you – and your organisation – work in the most sustainable way caring for both your people, the task at hand and the greater good?
The Process
Steps to delivery
I bring structure and clarity to complex issues, helping teams explore the real underlying structural, functional and relational problems. I support you in addressing the issues at stake – in constructive and caring ways.
My process designs are customized to the needs of my clients and where they are in their journey. Conceptually the road to delivery of an assignment consists of the following steps: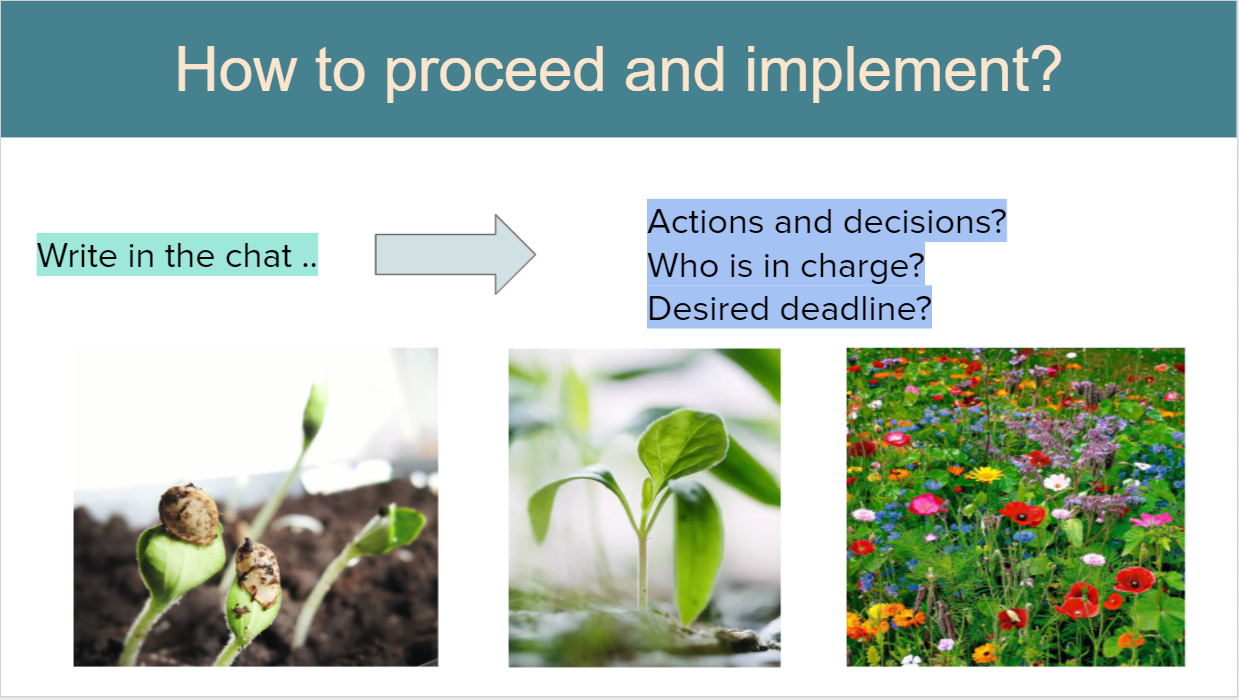 Roles and responsibilities
The Hats I Wear
I am usually brought onboard as a consultant, because I am an expert within the areas of intercultural communication, conflict management, dialogue or facilitation.
Often, a combination of all of those knowledge fields is exactly what is needed.
I am frequently called to take the role of:
A facilitator who designs and conducts a meeting, a seminar or a workshop; short or long; in the physical or virtual space
A process or project leader in a longer change process with several parties needing to cooperate
A trainer or teacher developing professional competence for student or employees education
A counsellor for groups or in a one to one coaching session
A developer and author of teaching/training materials.
My Latest Assignment
Participatory processes to support a project team
Client: Association of Municipalities in Kalmar County, Sweden
The challenge
FSLA (Cooperation Leads to Work) is a EU Social Fund project, which aims to empower unemployed people with difficulties in entering the work market.
The project experienced challenges related to leadership, roles and responsibilities, mainly because of the complexity of the problems the project aimed to solve and the different perspectives represented by the 13 different public actors, involved in the joint partnership.
What I delivered
I got on board in the midst of the process of defining and clarifying project goals and expected outcomes. In close cooperation with the project management, I supported a process of scaffolding sustainable structures for leading the collaboration of the 13 actors.
We focused on how to increase motivation and active participation as well as sharing principles and best practice on how to cooperate and lead a regional cooperation project.
I delivered nine dialogic based and facilitated workshops online to the steering group and to seven working groups who needed clarity on their task, inputs for team cooperation and how to document their results.
The outcome
The actors achieved a common understanding of the purpose and shared goals of the project for, a higher level of involvement and an increased clarity around the complexity of the management issues of the project – as well as concrete steps on how to deal with them.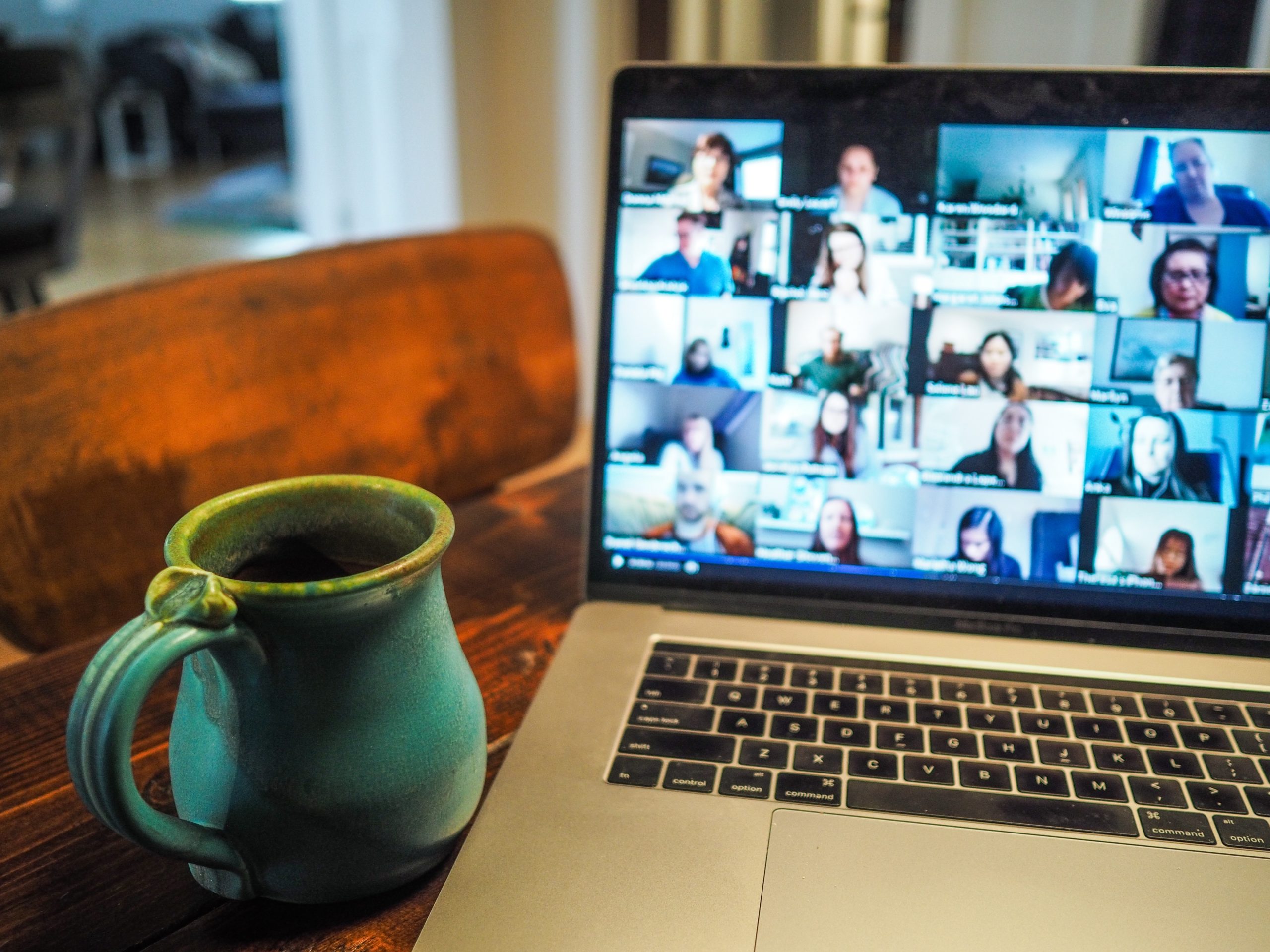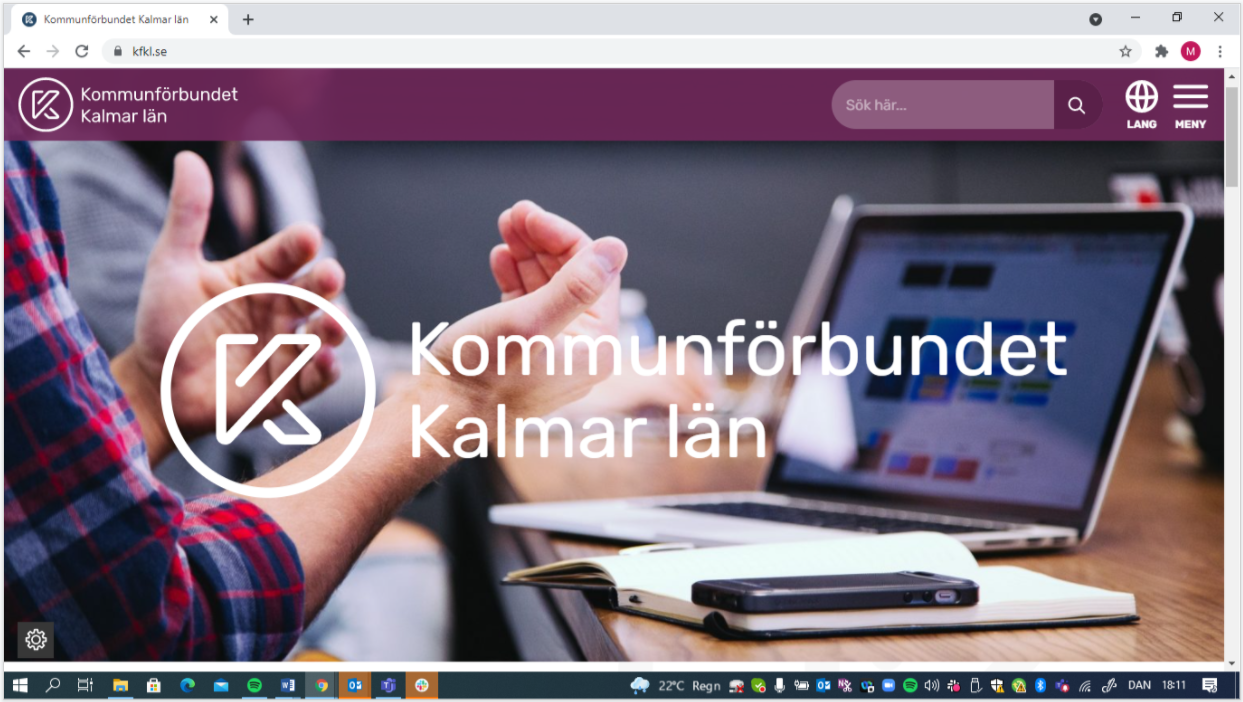 Why Mette?
My Values & Virtues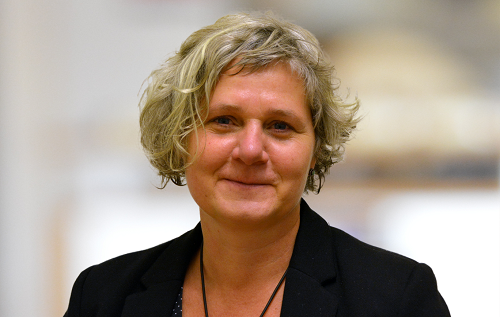 The Solid Ground
Facilitation basically means to ease a process moving from A  to B and is at the core of everything I do.
This added with my 25+ years of experience in teaching and training intercultural communication and conflict resolution means that I stand on a solid ground in my services of helping people and teams to grow and develop.
Expertise & Efficiency with Ease
I consider dialogue, conflict management and intercultural communication to be part of my Consultancy DNA. Having those areas as a second nature, I move through projects efficiently and I work around constraints with ease and a joyful attitude.
Commitment & Dedication
I understand the challenges of mobilizing social change and am comitted to working on global projects that promote social change. Why? Because I have a stake in the positive outcome and am dedicated (and fully believe it's possible) to creating a better, more peaceful and socially sustainable world.
Integrity & Ethics
I strive to be the change I want to see. I fully stand by and aim to live by the principles of dialogue and diversity handled with care that I bring to work.
Cooperating with others towards a shared purpose in the most inclusive, sustainable and ethical manner is a main driver for me.
Cases
Projects and case work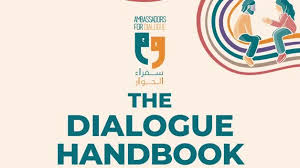 Co-creating a handbook in facilitation of dialogue for youth
I developed The Dialogue Handbook for the project The Ambassadors for Dialogue in close cooperation with the partners in this joint initiative for youth (the Jordanic WE Centre, the Egyptian Youth Federation, The Danish Centre for Conflict Resolution and Danish Youth Council). The project was part of The Arabic Initiative, founded by The Danish Ministry of Foreign Affairs. I was the main author and the book was published in three languages and as free downloads (see below; second edition in 2021 in English).
Client: A Joint Initiative led by The Danish Youth Council.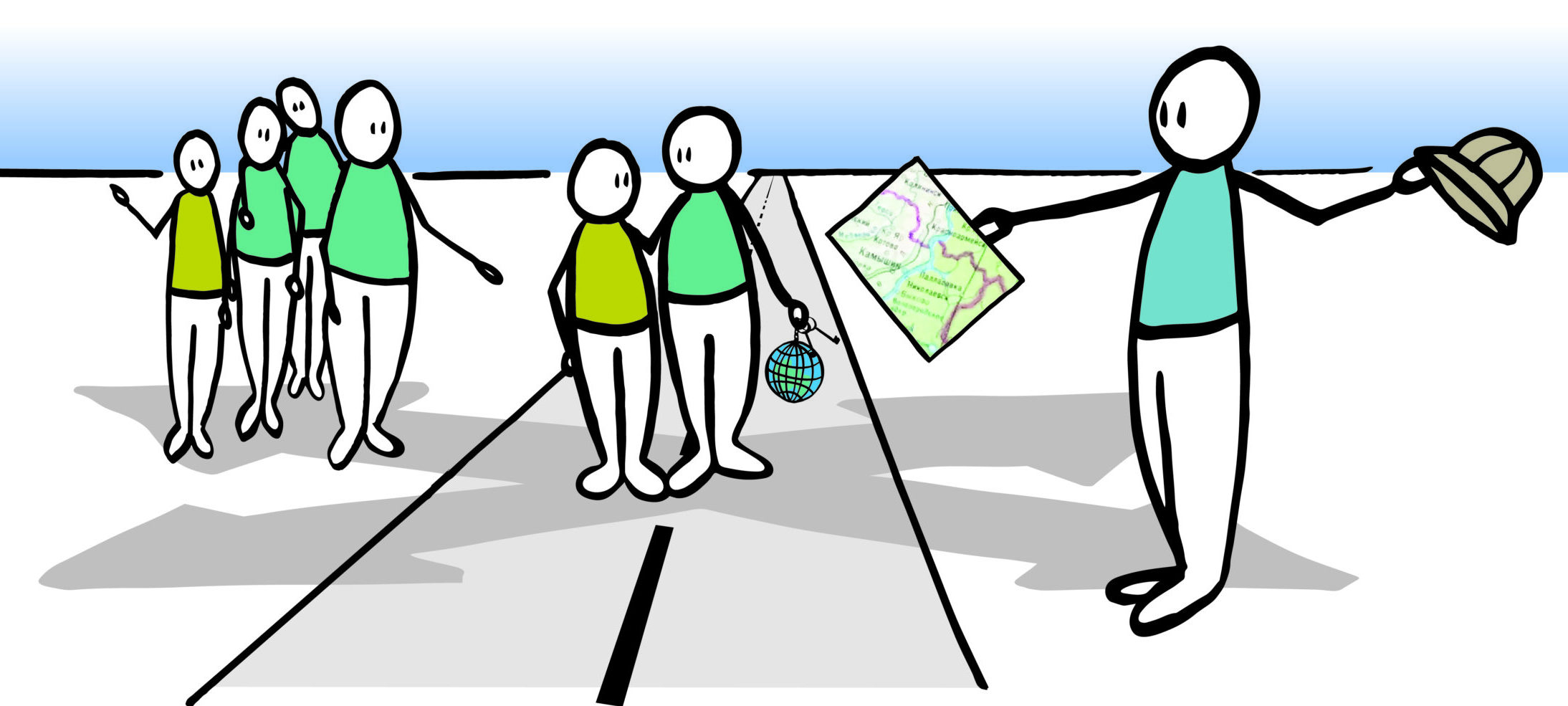 Developing tools for handling honour-based conflict in Danish schools
I developed a training kit for teachers in the Danish Secondary School based on dialogue, intercultural competence and facilitation. The material guides teachers in handling conflicts and teaching issues related to honour-based dilemmas in a school context focusing on how to empower children and youth. I was the project leader and main author and chose a participatory approach involving both teachers and pupils in the process through focus group interviews and test sessions. That's how we ensured the final material was meeting the needs of the target audience and enhancing the implementation of a changed practice.
Client: The Danish Ministry of Integration.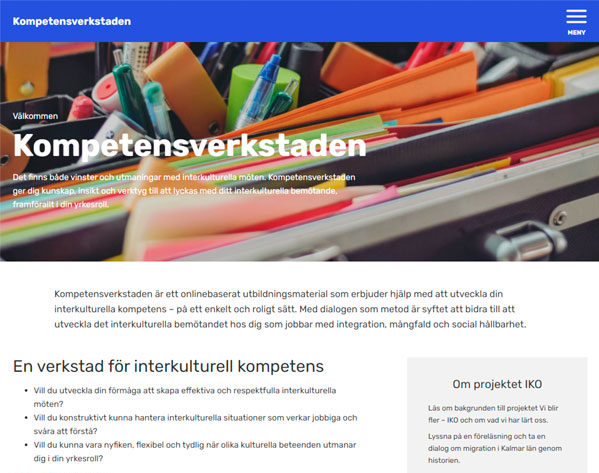 Easing competence development in intercultural awareness for the public sector
In the role as a leader of an EU Social Funds project with the goal to sustain competence development on social sustainability issues, I was the head of the development of The Intercultural Competence Workshop (Kompetensverkstaden). The wish from the project partners was to ensure a sustainable way to keep on developing intercultural competence among employees in the public and civic sector, after the project was finished. By creating a digital platform for dialogue on intercultural encounters, we made this area of competence accessible for everyone.
Client: The Regional County of Kalmar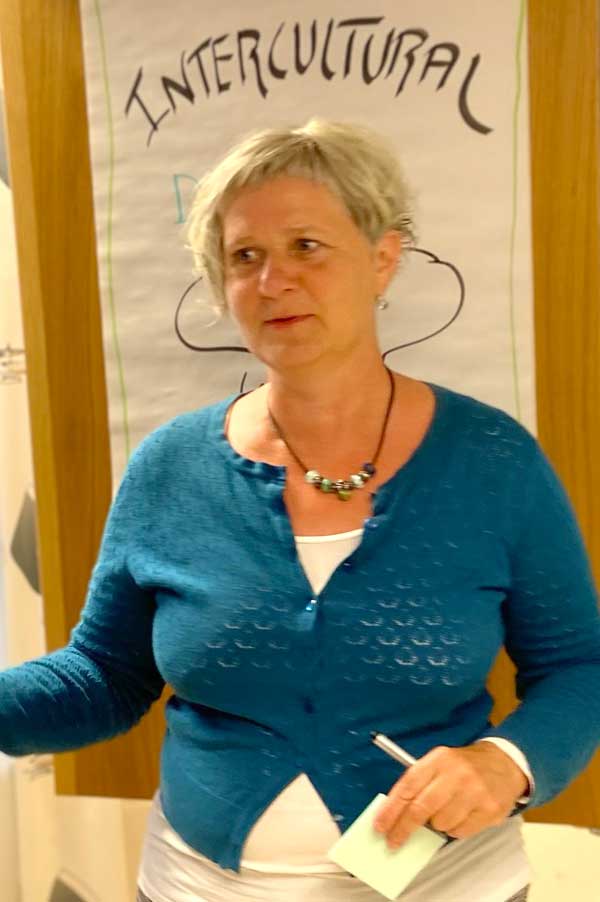 About Mette
A S

enior Consultant, facilitator and trainer

Trained as a Master of Arts (Roskilde University, Denmark, 1995) specialised in intercultural communication

IAF (International Association of Facilitators) Certified ™ Professional Facilitator following the values and code ethics of IAF

Professionally trained in dialogue, conflict management, non violent communication and facilitation. 

An Art of Hosting Practitioner

Author and developer of learning materials within her area of expertise

A co-creator at

Emerging.earth

Born and raised in Denmark, lived in Spain,  currently inhabits the woods of Småland, in southern Sweden.
Testimonials
What my clients and partners say
"Mette demonstrated versatile working experiences and interpersonal skills that significantly contributed to knowledge-sharing and enhancement among the Centre's team members involved with the assignment.She successfully managed to address complex issues and differences of opinion by finding common ground for each party without losing track of impact or results. Apart from her outstanding written and facilitation skills, she has a flair for ensuring timely implementation, and monitoring project deliverables against targeted goals"
"I can warmly recommend Mette as a consultant. She has a deep and broad competence within several areas and sees the potential for a positive development even in a complex assignment. Her personal and professional approach makes her an expert in creating engagement and a high degree of active participation from all actors."
"Mette is a knowledgeable and enthusiastic project partner, not least due to her intercultural and communicative competence. Her ability to combine ingeniousness with a critical and reflective approach is truly inspiring, and it has been a great asset in cooperation between academia and other areas of society."
Who I work with
Cooperation partners – former and current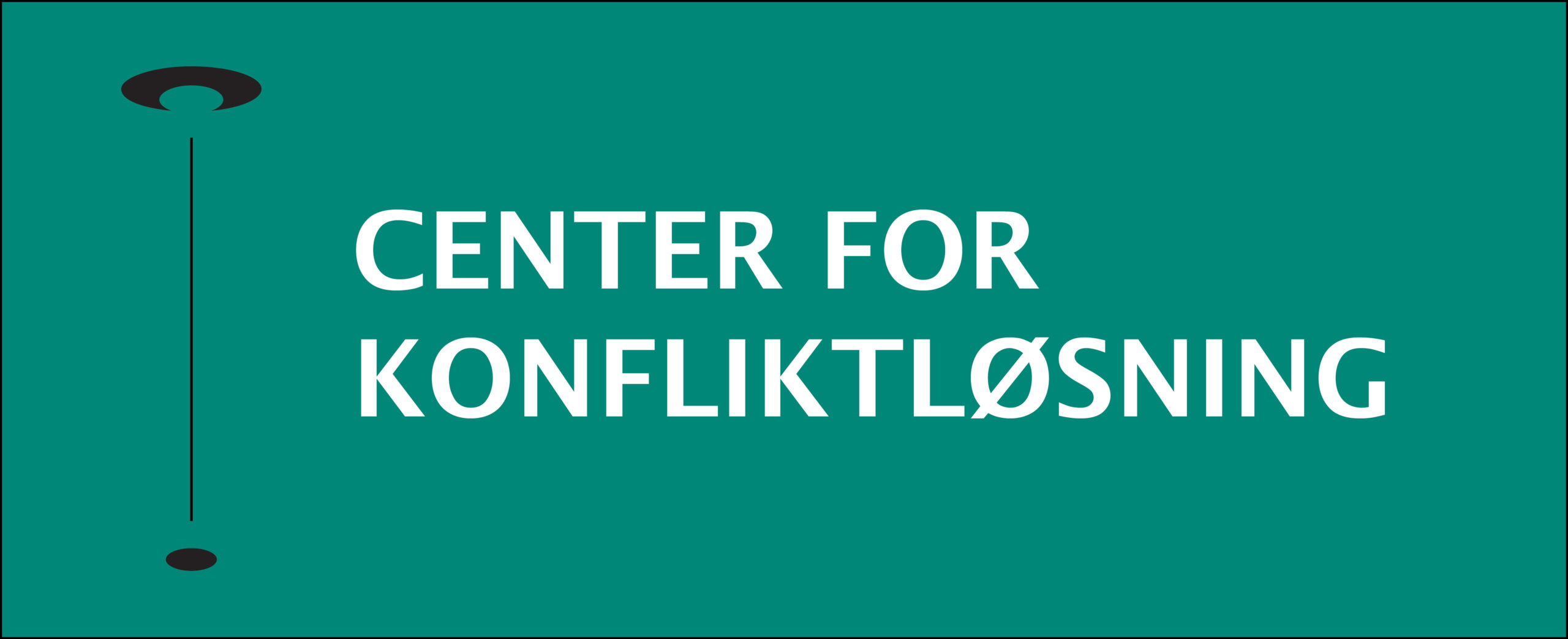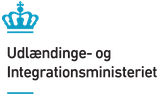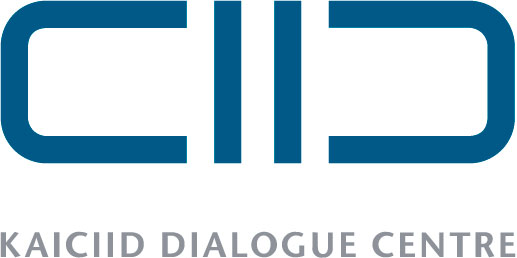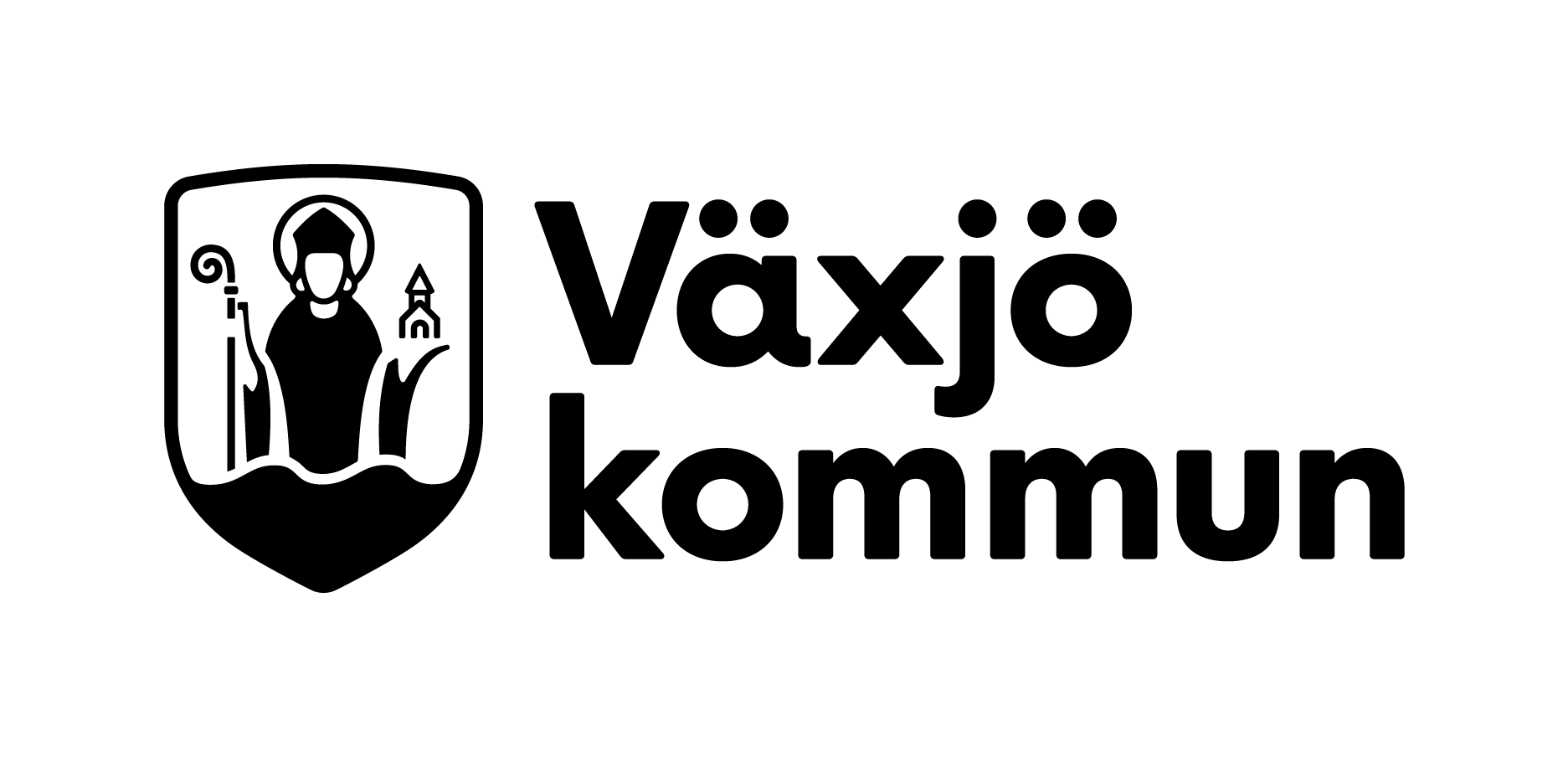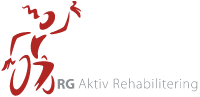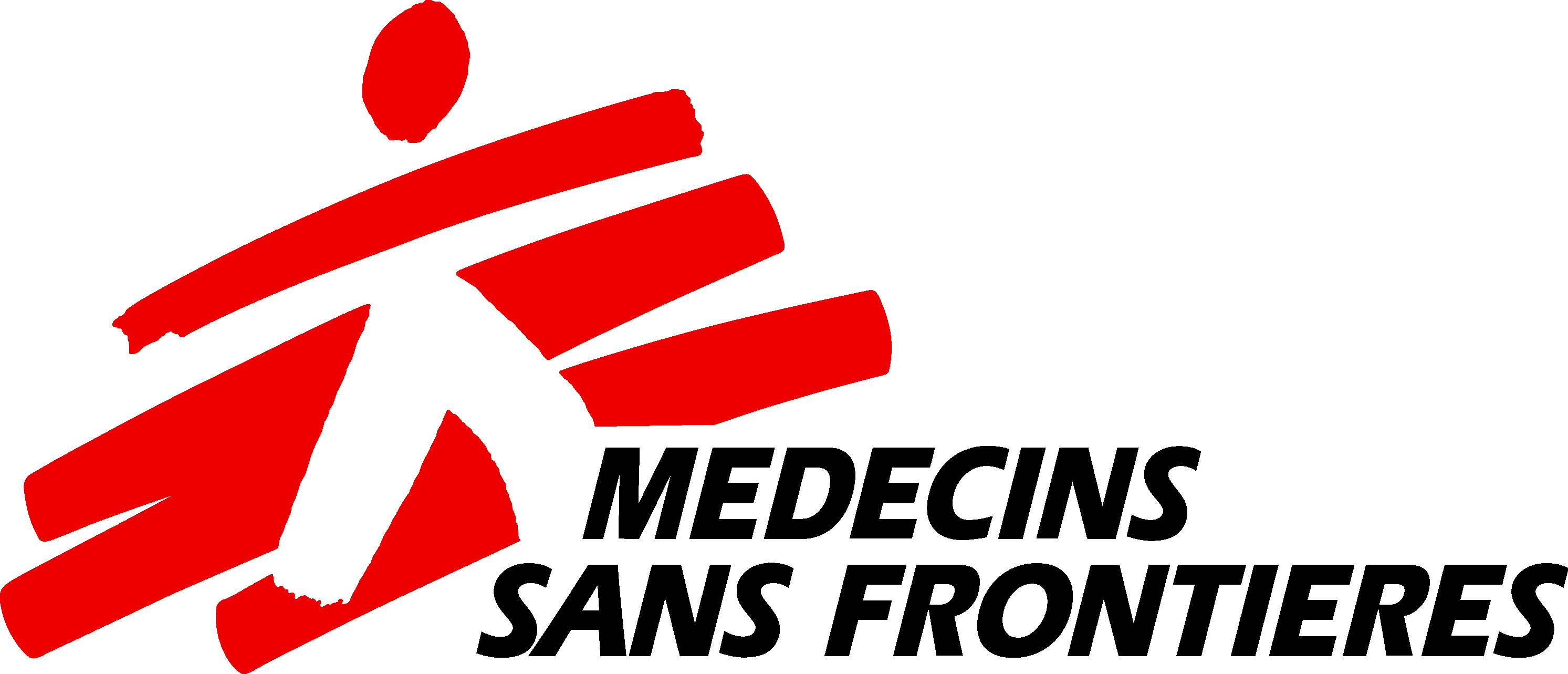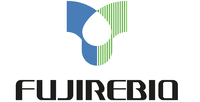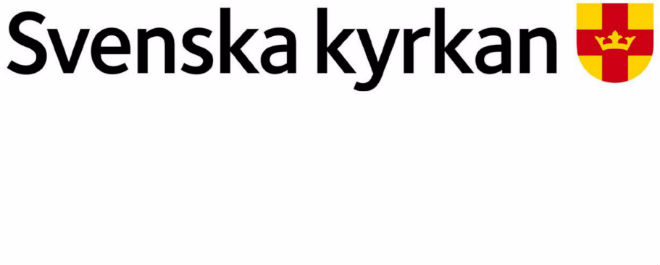 LindgrenHelde Consultancy | Adress: Bohult, 364 91 Lenhovda, Sweden | CVR: 650316210601